Outsourcing ISO Internal Auditing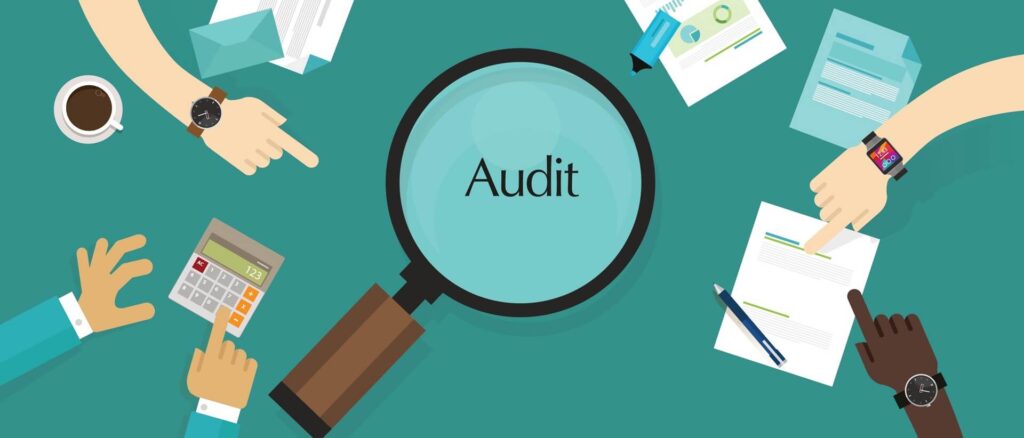 All companies must have a team of experts to deal with the task of auditing management systems. However, managers, owners, and businesses overall seem to either neglect or ignore the need of this department. We don't want you to make the same mistake as most companies nowadays, so we decided to provide you with relevant information here and now.
Let's start with something simple: why do you need an audit department in your company? Businesses always have to follow and implement ISO standards that are mandatory or only additions to their management systems in specific areas. After all, standards bring many benefits when you not only implement them correctly but also choose the right ISO for your needs.
Every time you implement a standard and your company meets every requirement established in the document, you can get certified in the ISO and show clients you are capable of something specific. Such as providing high-quality products or securing and saving their information properly whenever they decide to make business with you. For this, you need to go through an audit process that will determine the degree of conformance of your company with the standard you implemented.
You might be familiar with audits so far due to the financial ones, which are the most popular among companies from all industries. But audits have the same goal regardless of the department or management system and the standard they assess or focus on. To save time, effort, money, and make sure your company is going in the right direction, carrying out an audit for every standard you implement—or whenever it is necessary—is crucial.
You can also conduct a general one that evaluates the entire company and determines if there is any non-conformity. If you have a department in your company, you will need to learn about how to do them properly. However, this is not the main problem.
Most auditors or people in charge of planning and conducting them already have a lot of workload on their shoulders. Therefore, this leaves them and your company without enough time to conduct an audit even when it is desperately necessary.
When this happens, what do companies do? Outsource the process doesn't seem to bad when you have no one available, capable or qualified to conduct it. Or if you need someone with more expertise in identifying the non-conformities and providing you with the correct results of the audit.
For this, you will find several auditors and companies that provide outsourced internal audits for businesses like yours. Now, the main question is, why would you choose it over an internal and in-house audit? Besides the previous reasons we have you—or that can be considered like that—, most companies that decide to go for the outsourced option are due to the experience.
It isn't the same to plan and conducts an audit with a professional that doesn't have too much experience, compared to one with years of not only experience but feedback from reliable companies. However, we understand if you are scared of the option, after all, it involves giving access to personal information to a "stranger" and you need to be rough with the contract in the middle of hiring the services. Unfortunately, even if you dedicate an entire section for audits and personal for them, you will end up having to resort to the outsourced option at some point.
Therefore, we suggest you worry about who you will hire to carry it out for you, and for this, you can evaluate and consider several validated and qualified companies. At ISO Pros, we have been providing this option for individuals, companies, or organizations for over a decade, and confidentiality and privacy is something we value the most. This is why you don't need to worry about reaching out to us and leaving the entire process to our auditors or, as another option, you can have our support and assistance in case you only need a helping hand.
Is it impossible to handle your audit needs with internal options?
It is not impossible, but if you end up struggling while trying to keep your company updated with all the ISO standards and audits, this isn't weird. Carrying out audits takes a lot of skills, abilities, and practice. This is why most companies find it quite difficult to handle the process themselves during the entire existence of the company.
Besides, Outsourced Internal Audit is about having another point of view as well. Let us explain to you this last part. Imagine that you have to carry out one or several internal audits and you only have a few people available for this.
Also, these people or workers are not that experienced or qualified to conduct an audit as they should. What do you think is the final result? Your company won't be able to identify all the problems, non-conformities, and meet the goals of the audit overall. And this can be due to 3 reasons:
The auditors aren't the best and you might need to consider hiring someone else.
The workload of the personnel in charge of this task is quite large and they can't focus or spare too much time conducting the audit—as they should.
The non-conformities and issues in your company require more than the audit you are able to carry out.
If you develop or create the right personnel and team of auditors that will handle all these tasks, you shouldn't have problems dealing with every audit you need to conduct. However, keep in mind that starting an audit program not only takes time but also a lot of effort and money. Some companies can't afford such investment when they have other things—that, unfortunately, are more important than this one—.
What will a third-party auditor do for you?
Outsourced internal audits involve 3rd party auditors only since they are not from your company nor people who are related to it. Their only job and duty are to carry out the process properly and help you with your internal audit issues since the beginning until everything is solved or identified. Now, the main question of this topic will be more accurate if we reformulate it: what does an outsource audit can provide you?
We missed telling you the main objective of hiring one on purpose, and it is because we needed to get to this point for it to make sense. If you are thinking about reaching out to an outsourced audit program it is because yours isn't on track. In simpler words, you are having problems trying to maintain everything in order and conducting the internal audits that correspond to you.
So, the main goal of the company or particular that will plan and manage them for you is to put your internal audit program back on track. In this way, you will have control over your management systems and be able to conduct audits whenever they are necessary.
After all, we already mentioned how crucial and frequent they are. And even if you do not implement a new ISO standard any time soon, you still need to handle audits to review the degree of conformance with the ones implemented.
There is a lot to do in a company, and we are sure that until now, you weren't that familiar with what happens during audits or why you need them so badly.
And if you were familiar already then, you understand the need of outsourcing internal audits at some point.
How can you trust your third-party auditor or company hired for this?
This question is hard to answer because we all know some businesses and particulars do their best to sell you the best services and options. However, when it comes to how confidential and reliable they are, you can only discover it after giving them a try. This is why you and many other owners and companies have their doubts about going for outsourced audits.
But we assure you that many companies around you can provide you with what you are looking for. Starting with us, ISO Pros. Our company has made sure to implement all the required standards and follow them when it comes to auditing management systems and helping you to audit yours.
Yes, we are familiar with ISO 9001 and many others related to the task we will have in our hands due to your needs in having a reliable and trustworthy company for your internal audits. We can prove to you all this in several ways:
Showing you our certifications or seals of approval.
We are a company that focuses on ISO standards, their implementation, and everything related to auditing.
Our experience comes from over a decade helping, supporting, and certifying companies all over the United States.
Our experts have been trained and prepared for this task.
None of our auditors is new in what it does, and if he or she is, we make sure to assign an experienced one to assist or conduct the audit while the other learns.
The audit world is quite difficult, and you can imagine this by only thinking in the ISO standards and every normative that is either created, reviewed, or modified every year.
When do you need an outsourced internal audit?
Whenever you have problems keeping yours on track. There are many reasons why you will need our services right now, in the near future, or years. We like to start by mentioning one all companies feel identified with: your internal auditors are not independent enough.
This is one of the main issues when it comes to conducting internal audits. Some auditors or people in charge of this task aren't able to conduct it properly due to their connection with the company. Or because they don't give it as much relevance as it has.
Therefore, it is normal for us to receive companies or particulars looking for our services due to the result of audits conducted in a hurry and without due diligence. When this happens, companies can't identify the problems, non-conformities and of course, they can improve and grow. This reason alone is more than enough for you to consider us and contact us right away.
Now, if you are looking for other types of needs when it comes to Outsourced Internal Auditing such as the standards you need to keep in check as the company that provides it, we are up for the challenge. We are specialists that focus on two elements, one of them is to help you to keep your standard needs and elements in check due to how difficult is to deal with their implementation. We have received many companies and individuals that weren't looking for the service itself but rather for support and certification in Outsourced ISO Internal Auditing.
Which is directly related to ISO 9001 itself. Do you need more information about this? We have a lot on our website.