What Is Outsourced Internal Auditing?
If you own company—it doesn't matter from which industry it is part of—, you should already be familiar with ISO standards and all the regulations you have to follow. Some standards aren't mandatory or formal regulations, but they bring so many benefits to a company that most people end up implementing them and enjoying each benefit. Now, if you aren't too familiar with the whole ISO world and what does the procedure or implementation takes, that means you are not too familiar with audits either.
But we are sure you have heard about these last ones over and over again. Audits are a process that companies carry out or conduct in order to determine the degree of conformance of the company and the standards, and therefore, to find non-conformities. In this way, your company is able to take corrective actions and guarantee a high degree of conformance.
But are they conducted quite often? They are. Most people believe they have to plan or manage an audit program once in a while, and it makes sense if you consider that you don't implement an ISO standard every day. However, how do you control and maintain the conformance with the ones you have already implemented and got certified a long time ago?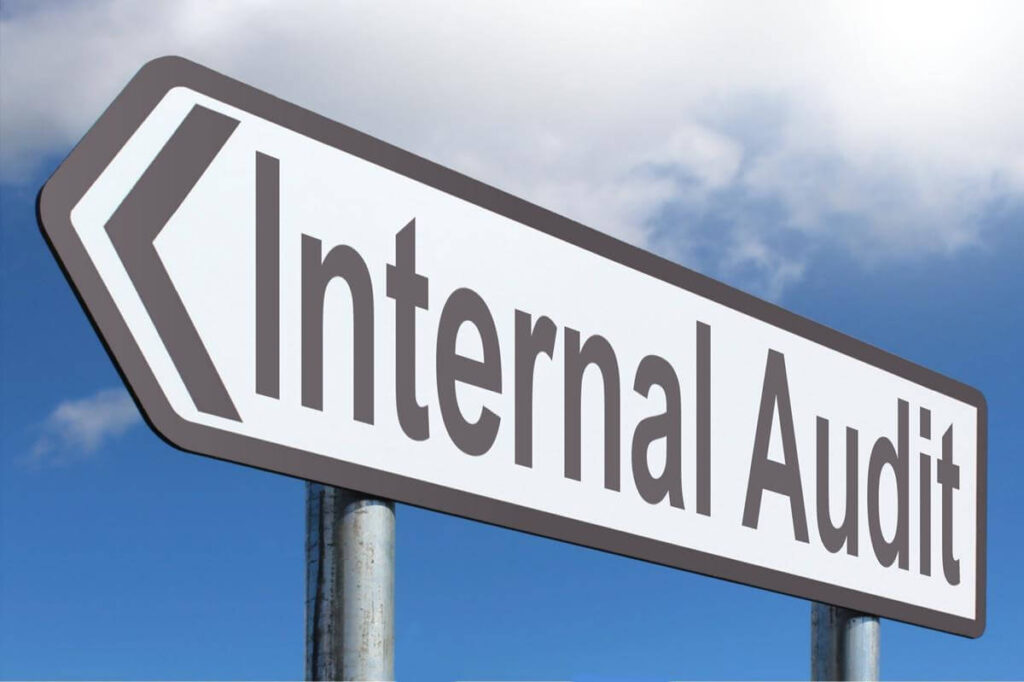 We are sure you are getting our point after this. You need to review and audit your management systems every once in a while. Actually, more frequent than what most people believe. For this, you need a team of auditors and experts that can conduct internal audits and find non-conformities or any issue while auditing. The problem with this is that audits cost a lot of money when you consider what they involve:
Training a specific or part of your personnel and staff to plan, conduct, and manage an audit program.
Invest a lot of time and resources in only one audit.
The workload tends to be a lot, so many of your experts are usually unable to conduct them properly and miss details quite often.
Because of all this, companies and particulars tend to go for a better option: Outsourced Internal Auditing. In this process, a third-party auditor—or several ones—make sure to conduct your internal audits for you and guarantee a clean and correct process.
In this way, you won't be missing any details, find every non-conformity, and allow the rest of your experts to focus on other functions. Besides, it tends to be cheaper or less expensive than conducting in-house audits.
But there is a question to answer: what about the disadvantages of this option?
You need to evaluate the pros and cons
When it comes to Outsourced Internal Auditing, companies always go through the process of identifying the benefits of it. We can assure you there are many besides the ones we mentioned above. But we also need to be honest about something: there is a high risk of going for outsourced audits.
The main reason is quite obvious when you think about what you do during an audit: assessing and reviewing information about the company. This isn't a problem when you are the one conducting the audit but, what happens when it is someone you don't know at all?
Audits need to be conducted with a lot of privacy and confidentiality, which is quite difficult to find although several companies and particulars provide the option of doing it for you. So, when you think about a disadvantage of Outsourced Internal Auditing, you can think about the privacy and security of your information due to exposing it to someone outside the company. Now, when you find a reliable auditor or company that provides this service, you shouldn't have any problems deciding if you will go for this option or invest more time, money, and effort in doing your best to conduct it yourself.
At ISO Pros, we can help you with all your internal auditing needs by providing qualified, experienced, and validated experts and auditors to handle it for you. We will make sure to put your internal auditing system back on track and guarantee that you can conduct and manage an audit program without problems.
What will our company provide you while conducting your audits?
The best part about going for this option is that you don't have to worry about neglecting some tasks and responsibilities to do it. After all, an outsourced auditor will handle the entire process, or if you want to, he or she can support you instead of doing it by himself or herself. This is an option we offer in our company because we are aware of how delicate audits are.
And if you don't need the entire service but rather someone that can guide, support, and help your auditors or experts, we have it right here for you. With us, you will receive the results of the audit without any variations or missing information. When you decide to go for this auditing option, you won't have the problems of having the auditor missing details or non-conformities that will bring you problems right after the audit is finished.
You will have to worry more about starting to implement corrective actions—if necessary. There is one last thing we want to tell you about this is: make sure the company or auditor you reach out to meets the right requirements and ISO standards. At ISO Pros, we are familiar with ISO 9001 and have implemented it long ago.
Just like you, we also have to carry out or conduct audits for our own management systems and follow specific guidelines and parameters. There is nothing to worry about, and if you have your doubts, we can show you our certifications. Want to get started to deal with the nonconformities as soon as possible? Make sure to contact us.
We have more information about this type of auditing on our website as well, so you can have a look at the rest of the sections. We are sure it will be more than just useful.